Being one of the largest cities in the United States, New York represents an eclectic mix of diverse cultures and unique traditions, all of which offer a plethora of incredible dishes to try out. Whether you have a sweet tooth, prefer savory food, or have cravings for something in between, you can find a lot of great food to enjoy in the Big Apple. If you need a guide to help you reach your foodie dreams, take a look at the list below to learn about the best food in NYC, from an insider's perspective.
European food in Manhattan
If you are craving quality schnitzels and other Austrian specialties, Edi & The Wolf is the place to go. Even though it's not on the menu, they often have the traditional Veal Schnitzel available, so make sure to ask before you order. Otherwise, the version on the menu is a flavorsome Heritage Pig. Well priced and quality Italian food can also be found in this area, but Pepe Giallo is the best option, and a perfect meal after a day of gallery hopping in Chelsea.
Asian cuisine in Chinatown
The sub-cuisines offered in New York's Chinatown are as diverse as those found in China itself. Whether you decide to walk along Mott Street to visit Big Wong and see the glistening roast duck hung by the window, head on over to Mosco Street to visit the Shanghai Asian Manor and try their famous Xiao Long Bao (soup dumplings), or decide to walk through the neighborhood and find a fried dumpling place that quite literally sells out of a hole in the wall, there's no other place where you can get food that is as satisfying and as affordable as in Chinatown.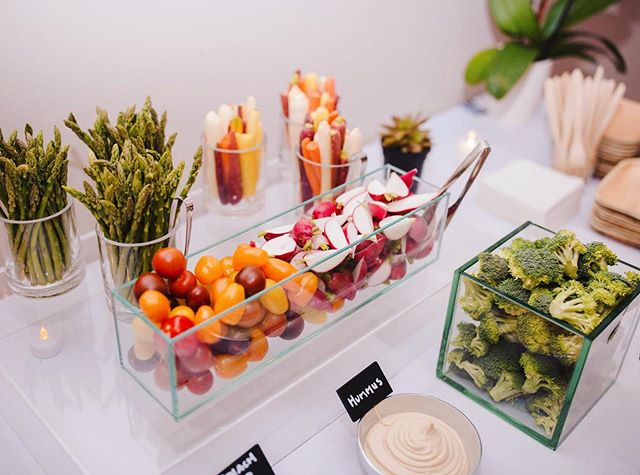 Food-oriented parties
Throwing parties that are filled with great food options and amazing drinks is one of the biggest trends among New Yorkers this year. Whether it's a seasonal party, holiday celebration, a themed event, or anything in between, the biggest focus is always on delicious food. So, take a page out of the locals' book, find some great catering companies in NYC and throw the tastiest and most memorable food-oriented party New York has ever seen.
The best pizza in NYC
Even though Chicago is the home of the deep-dish pizza, New York's thin slices and thick crusts truly give the city a run for its money. Although the traditional toppings of this delicious pizza are just mozzarella cheese and tomato sauce, many different variations can be found nowadays. The best place to grab a slice of this incredible meal, and there are quite a few of them, is at an original coal-oven pizza parlor, such as Patsy's or John's. Whether you opt for the classic combination or decide to add additional toppings, the choice is yours. Just remember to fold your slice in half, to eat like a true local.
Coffee shops and bakeries
An incredibly popular spot, especially on the weekends, Devoción roasts their own beans from Colombia and make a stellar cup of coffee. The café atmosphere and the staff both make you want to return, and it doesn't hurt that the croissants and amazing as well. If you want delicious Italian pastries and special holiday treats, Fortunado Brothers Café is the place to go, while Peter Pan Doughnut & Pastry Shop makes some of the best doughnuts in the city, and have always been a neighborhood favorite.
Using this incredible guide, take a bite out of the Big Apple with authentic New York cuisine and some of the best food options the city has to offer.